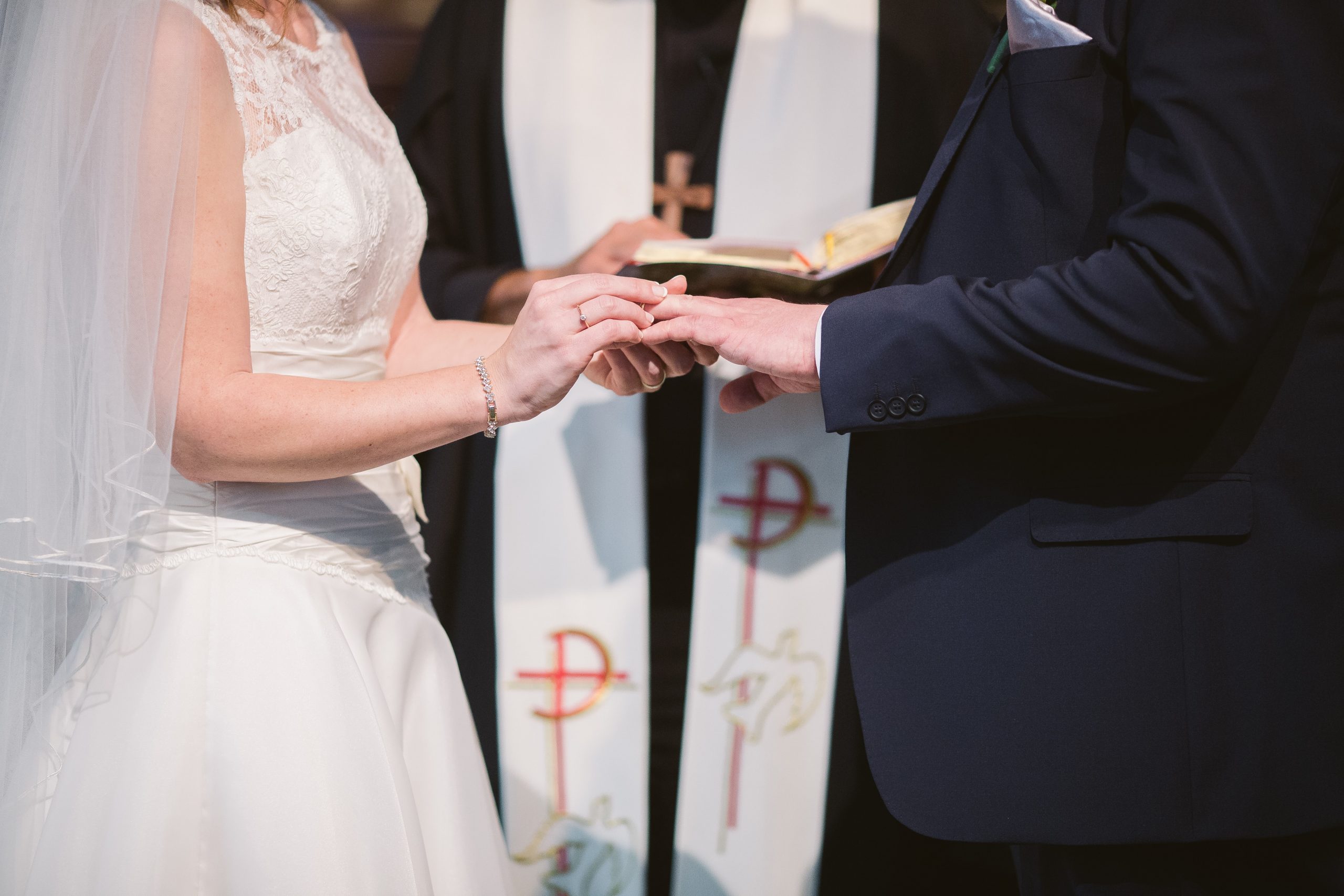 All couples who are celebrating their church wedding anniversaries of 25, 30,35, 40, 45, 50, and above in the calendar year of 2020 are invited to the Diocesan Marriage Jubilee bilingual celebration on Sunday, October 11, 2020, at 2:30 p.m. in the Sacred Heart Cathedral in San Angelo. Renewal of their commitment will take place within the Mass. In light of the current coronavirus pandemic, social distancing will be practiced, and a couple need not be present to receive a certificate. Those who attend the Mass can pick up their certificates at the Cathedral that day. The certificates of those who do not attend will be sent to the corresponding parish office for distribution. Space is limited. Reserved seating will be available to the jubilarian couples; then, if space is available, family and friends may reserve seats on a first-come, first-serve basis. Livestreaming will be available for those unable to attend in person.
For registration information, please contact your pastor. The deadline to register for this celebration is Monday, September 28, 2020.
Jubileo de Matrimonios del 2020

Todas las parejas que están celebrando sus aniversarios de bodas en la iglesia de 25, 30, 35, 40, 45, 50 y más en el año calendario 2020 están invitadas a la celebración bilingüe del Jubileo Matrimonial Diocesano el domingo 11 de octubre de 2020 a las 2: 30 pm en la Sacred Heart Cathedral de San Angelo. La renovación de su compromiso se llevará a cabo dentro de la Misa. A la luz de la actual pandemia de coronavirus, se practicará el distanciamiento social y no es necesario que una pareja esté presente para recibir un certificado. Quienes asistan a la Misa podrán recoger sus certificados en la Catedral ese día. Los certificados de los que no asistan se enviarán a la oficina parroquial correspondiente para su distribución. El espacio es limitado. Los asientos reservados estarán disponibles para las parejas jubilares; luego, si hay espacio disponible, los familiares y amigos pueden reservar asientos por orden de llegada. La transmisión en vivo estará disponible para aquellos que no puedan asistir en persona.
Para obtener información de registro, comuníquese con su pastor. La fecha límite para inscribirse en esta celebración es el lunes 28 de septiembre de 2020.