"TUVE HAMBRE Y ME DISTE DE COMER" – Mt. 25, 35
The Next Food Drive: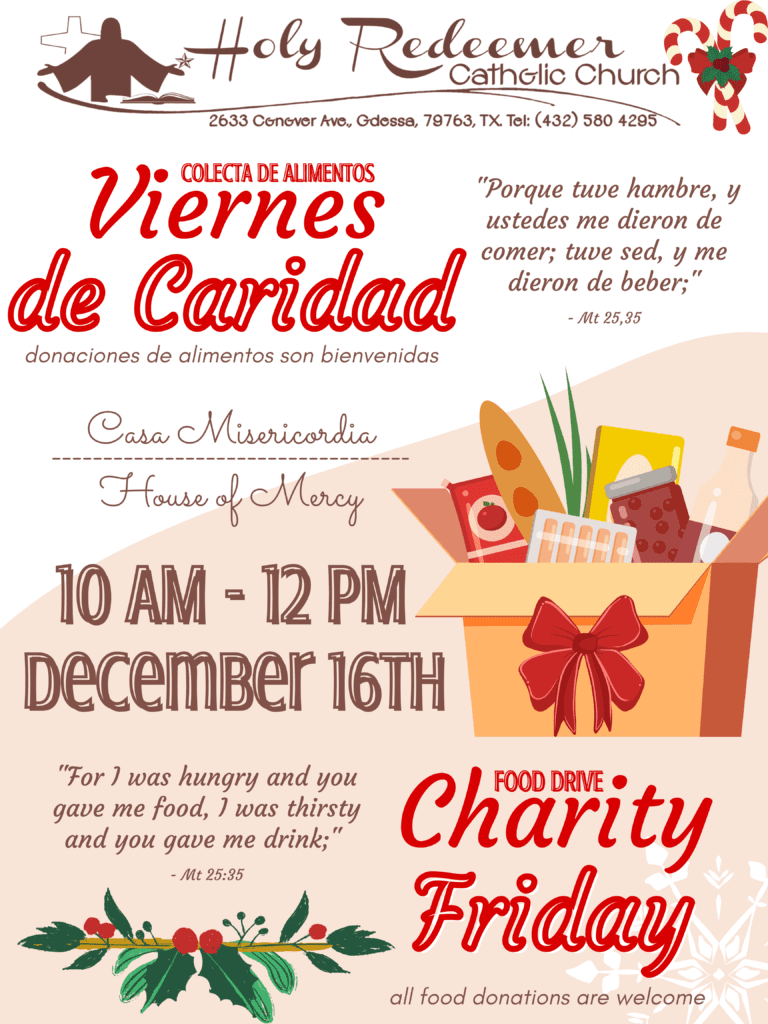 2022 Charity Friday Food Drive Schedule
Lista de fechas para el Viernes de Caridad del 2022
12/16
If you are in need of groceries and cannot wait for the next Charity Friday event please call the office at 432-580-4295. Please give out your name, phone number and address to the receptionist.
Si necesita alimentos y no puede esperar al próximo evento del viernes de caridad, llame a la oficina al 432-580-4295. Por favor dé su nombre, número de teléfono y dirección a la recepcionista.