thelifecentertx.org • tlcdonor.org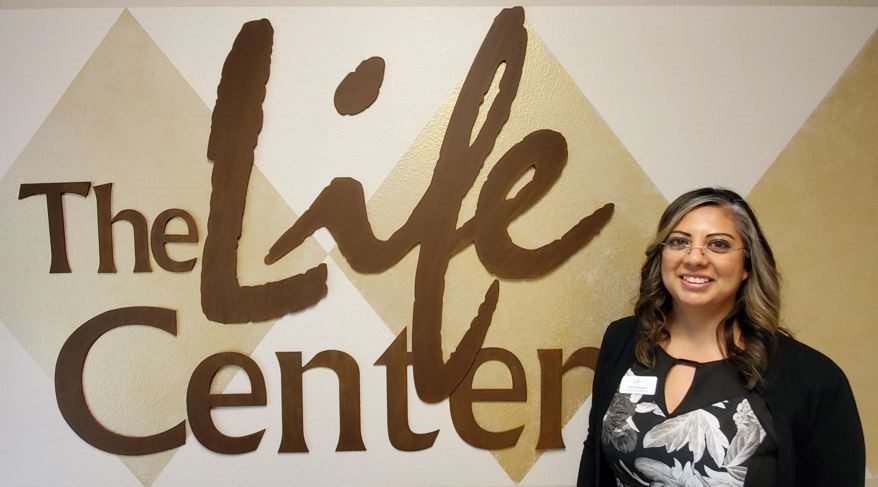 Cora Rodriguez, Restoration Director
Meeting Dates for 2022
September 26th
October 10th
November 14th
November 28th
December 12th
•
Meeting Dates for 2023
January 9th
January 23rd
February 13th
February 27th
March 27th
April 10th
April 24th
May 8th
Good things are happening in Odessa! The Life Center (TLC), located at 802 N. Washington Street, is a non-profit, faith-based alternative to abortion.
We're happy to announce that The Odessa Life Center offers the M.A.R.Y. (Mothering As Responsible Youth) Mentoring Program for ALL moms that live in Odessa, Andrews, Crane, Kermit and Monahans and are between the ages of 15-23 years old. We meet every 2nd and 4th Monday evening of the month, at Holy Redeemer.
Each session begins with dinner at 6 pm and childcare is provided up to age 5. We give food bags once a month, a winter coat for your child, and a place to connect with other young moms.
For more information, check us out on Facebook at @MARYMentoring or call us at 432-617-8378.
¡Están sucediendo cosas buenas en Odessa! The Life Center (TLC), ubicado en 802 N. Washington Street, es una alternativa al aborto sin fines de lucro y basada en la fe.
Queremos anunciar que The Odessa Life Center ofrece el programa de M.A.R.Y. para TODAS las mamás que viven en Odessa, Andrews, Crane, Kermit y Monahans y tienen entre 15 y 23 años de edad. Nos reunimos cada 2do y 4to lunes del mes en la Holy Redeemer.
Cada sesión comienza con la cena a las 6 pm y se proporciona cuidado de niños hasta los 5 años. Le damos bolsas de comida una vez al mes, un abrigo de invierno para su hijo(a) y un lugar para conectarse con otras mamás jóvenes.
Para obtener más información, visítenos en Facebook en @MARYMentoring o llámenos al 432-617-8378.
Here is the link to the website for the ministries tab that gives more information about MARY Mentoring: www.thelifecentertx.org/Programs/mary-mentoring